Introduction.  

I've written a lot about my mother, Barbara Jane Case Gauntt, aka Barb, in other stories posted on Write Me Something Beautiful. She is featured in  Class of 1939,   One Suitcase, and Happy Birthday Barb. She also appears in Vern Case, I Saw Her Standing There and Grover C. Gauntt, Jr.-The Early Years.   I began working on this story in the spring of 2009 right after I finished first drafts of Vern Case and Dad's Early Years.   I should say "we" because this was a true collaboration with my mother.   I first asked her to write her life story, and within a couple of weeks she had delivered 16 pages of handwritten notes.   I then followed up with a series of interviews disguised as games of gin rummy—some at her house, and others at ours. I probed and flushed out more and more details.   I was astounded by her terrific memory and blessed that she was so alert and forthcoming.
We also talked a lot about Jimmy, Dad, and other highs and lows in our lives. I wrote a post on our Blog last year Healing With History. I can't tell you how healing these interactions with my mom were for me. And for her, too.   We talked about things that before would have been verboten in our households, such as Dad's death and the things leading up to it, and her mother's suicide attempt. I found out so much more about my mom, dad, and her parents and brother that otherwise would have gone to the crematorium with her.   These precious stories and memories are now preserved for generations to come.
She provided me with so much material that I had to break her story down into sections. I completed this first part, The Early Years (1921-1946), and gave it to her on Mother's Day, May 10, 2009.   She cried, which she is not prone to do. This opened more doors of conversation for us, and connected us even more deeply.
Mom passed away on June 11, 2012, a month shy of her 91st birthday. Her mother, Henrietta, also died on June 11.   I've updated this story a little bit to reflect her passing, but otherwise it is the same version I gave to her; a token of relative insignificance compared to all she gave to me.
I posted this on July 29, 2017, Barb's 96th birthday. Happy Birthday, Mom!   All love,   Casey
(I also want to thank Barb's brother,  Stanford Ellis Case, aka Sandy and Uncle Stan, for his invaluable assistance in providing additional memories, photographs, anecdotes and fact checking)
Barbara Jane Case Gauntt—The Early Years
I  just can't buy Christianity— that, Jesus Christ and the religion founded upon his miraculous birth and resurrection is the only path to heaven.  All I know is this—here—right now—this moment with you, this meal, this conversation.  This is what I believe. When I talk to my friends Pat (Nottke) and Jeanne (West), all of us turning 90 this year, those conversations, that's what's real to me—that's what's important.  Just like you are discovering, Casey, with your old friends from Itasca and Bakersfield—you know—that is beautiful.
Barbara Case Gauntt, February 2011, Dinner at Bentley's Steak House in Encinitas
Barbara Case Gauntt, my mother, is one of the strongest women I know. She turned ninety July 29, 2011, and right up until 4:09 p.m on June 12, 2012 when she departed for heaven, remained youthfully engaged, intensely competitive, informatively opinionated and fiercely independent. And if my vivid dreams of her are as real as I believe they are, she has not changed one bit–with the one exception she is now much younger. If you know my mother, you would have no problem picking her folks, Vern and Henrietta, out of a line-up. These bloodlines are explored in more detail in the stories Vern Case, Almost Ellisville and Class of 1939 previously put up on the site.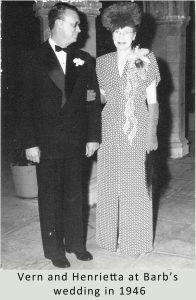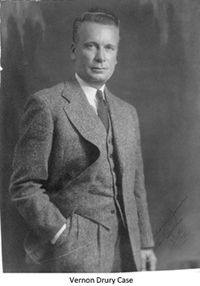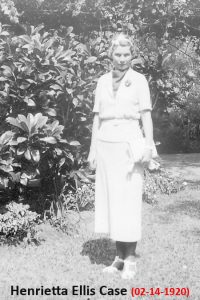 Barbara was born in 1921 in the booming oil town of Taft, California in the southwest corner of the San Joaquin Valley. At the time, and a rare moment it was, Vern did not have a job, so he left Taft and went to Los Angeles to look for work. Within a few weeks he found something. He sent Henrietta some money and a blanket and bonnet for his baby girl, Barby, and they boarded a train for L.A. The young family took a couple of rooms at Mrs. Delameter's boarding house.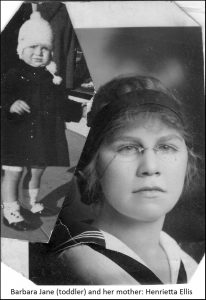 In 1924 Vern got a job in the Bay Area with California Gunite Company, owned by a Mr. Halloran, and they moved to San Leandro. Gunite is a mixture of cement, sand and water sprayed through a gun at high pressure and is generally used to put a smooth hard surface on rough rock walls. Mr. Halloran's company had found a new use—making swimming pools. Shortly after the move, Barbara was playing outside and a boy who lived across the street yelled for her to come over so they could watch a train go by in his back yard. Barbara ran into the street and was struck by a small truck. Fortunately the truck was not going very fast and my mother was not seriously injured. But she was dazed, banged up and bleeding from a cut over her left eye. Henrietta ran out of the house seconds after it happened. The driver loaded Barbara into Henrietta's arms in the front seat of the truck and they rushed to the hospital with the driver's family piled in the back. Barbara got a few stitches to close the cut and she thereafter wore a scar above her left eyebrow.
In 1927 Vern and the family moved back to Los Angeles and there, still with Mr. Halloran's company, gunited the first swimming pool in L.A. There would be many more to come. They rented a house on Prosser Ave. in Westwood and Barbara went to Selby Ave. Elementary School. On October 12, 1929, twelve days before the start of the infamous Wall Street stock market crash known as "Black Tuesday", Henrietta gave birth to her son, Stanford Ellis Case. The U.S. stock market continued its precipitous fall for another month and this along with a chain of other events marked the beginning of the Great Depression. Barbara keenly remembers Black Tuesday and the pall cast over her young life, but for a different reason.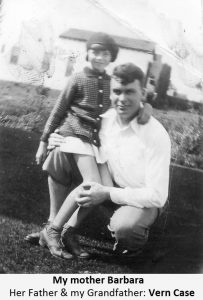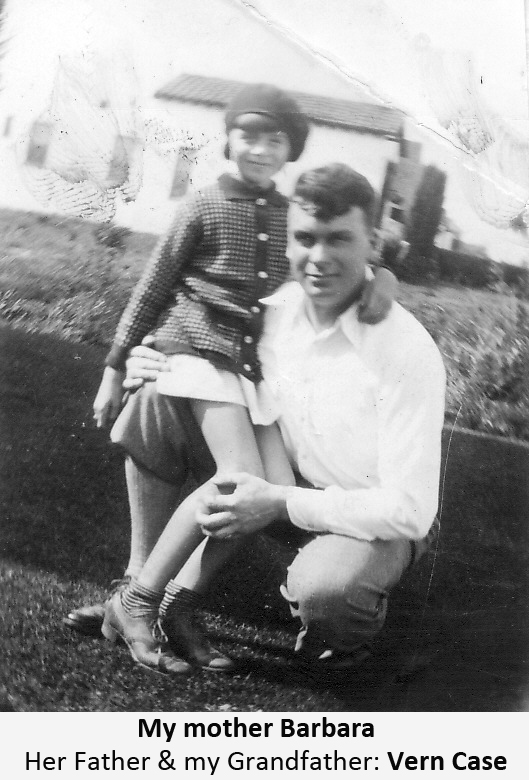 Barbara was eight years old and up to that moment had been an only child and the sole recipient of all of the love and attention of her parents. Although she was intrigued by the idea of a baby brother or sister, that excitement quickly dissipated when they brought Stanford (Sandy then) home and sucked up all of the attention. I confess a similar disappointment upon the arrival of my sister, Laura, seven years my junior.
Henrietta said Barbara didn't smile for a year. And if we're being honest, although Stan and Barbara loved each other deeply, I don't think Barbara ever fully recovered from the blow she was no longer the princess, and Stan never forgot the torment Barbara leveled to remind him of her displeasure. Nor, in periodic lapses of digression, did they forget how to push each other's buttons. Mia culpa with my own sibling rivalry.
Vern moved the family to Dallas in 1930, took a job with American Concrete Pipe, and then brought them all back to Los Angeles in 1932 where he started Case Construction Company with Mr. Johnson. They bought a house in Westwood on Thayer Avenue for $8,000 and Barbara, now in the 5th grade, was back at Selby Ave. Elementary. From there Barbara went to the brand new Emerson Junior High, and in 1935 entered University High School. Barbara has very fond memories of those days growing up in Westwood. She made many life long friends in junior high and high school and worked to stay in touch with many of their survivors. (see Class of 1939)
Barbara was a friend's friend. First of all, she was extraordinarily extroverted and gregarious. She had a genuine interest in anyone and everyone she met and if, by chance, you were fortunate to be seated next to her on a plane or train, or in line with her at Trader Joe's, she would strike up a conversation and within minutes draw out your entire life story. Everything.   She worked hard at staying in touch. She was a terrific correspondent and never forgot a birthday or a kindness extended to her. She refused to get a computer or use email, preferring to send hundreds of cards and letters every year. She called her close friends every week, if they hadn't called her. Over the last several years she and her best girlfriend Billy called each other first thing every morning to start their day and make sure all was well. (Note to self: brilliant idea) That's how we found out Barb fell in her home (more on that to follow). Barb told Billy, but Billy knew Barb would keep it from us so we wouldn't worry. I truly admire and envy my mother these qualities and, sometimes, regret not having them.
Barb played tennis in high school and was the girls division champion in her high school's conference in 1938. My mother was a natural athlete. She was a tall five feet ten inches, lean and had wonderful hand eye coordination. She could throw a football like a guy and, despite never having taken a lesson, had a very nice golf swing and could spank the ball. Her husband was not entirely pleased. She was a thespian and in her senior at high school earned major roles in two plays as Elsie Patterson in Growing Pains and Mady Platt in Spring Dance. She was also an officer of her senior class.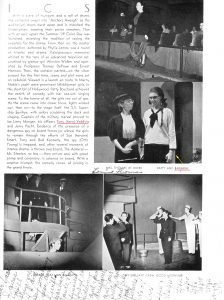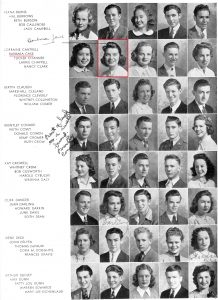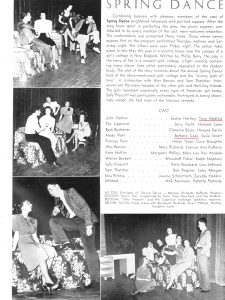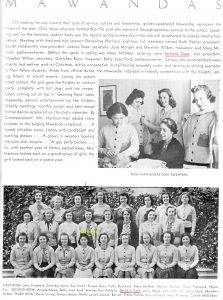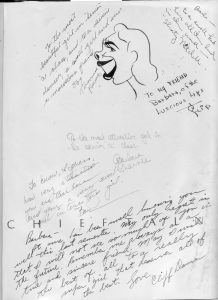 Living in Westwood in those days, Barbara and her friends couldn't help getting swept up by the excitement of the flourishing motion picture industry in their backyard. Barbara's good friend, Molly Rowson, dated Mickey Rooney for awhile. He was a huge childhood star although somewhat diminutive in stature. "She was the only girl who was not taller than him," my mother recalled. They went to parties at the homes of the son of Harold Lloyd, a huge silent film star, and Edward (Bill) Arnold, Jr. Bill also went to University High and his father was a well known character actor with major roles in over one hundred fifty films. Bill had a brief movie career usually playing the role of a fat kid. Judy Garland, who had just finished The Wizard of Oz, came to Uni High's senior prom in 1939, and Barbara, towering above her, helped pin up her hair in the ladies room.
During her junior year Barbara dated Werner Klemperer, the son of the famous conductor, Otto Klemperer. Werner was a senior and had already started his acting career. He is probably best known for his role as Colonel Wilhelm Klink, Commandant of Stalag 13, in the long-running TV comedy series Hogan's Heroes.  Barb reflected that was somewhat of an odd role in as much as his father was Jewish and fled Germany with his wife and young Werner in 1937 to avoid capture and persecution by the Nazis. Yet his father was OK with it, and Werner accepted the role on condition Klink was portrayed as a bumbling fool. Rationalization is a beautiful thing. My mother said Werner broke up with her because he didn't appreciate her sense of humor. Hmmmm?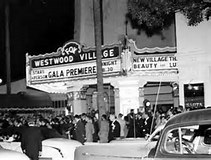 Barbara and her friends hung-out in Westwood Village and its two movie theatres, Fox Village (then the tallest building in Westwood) and The Bruin. The Fox hosted numerous premiers and 1939 was a big year for blockbuster movies including The Wizard of Oz and Gone With The Wind. They loved to go to premiers and wait on the sidewalk with the throngs of fans to get glimpses of the stars. My mother recalls she and her classmates being slightly concerned, but mostly unaffected, by what was going on in Europe. Adolf Hitler had been in power for six years and Germany had recently completed its "annexation" of Austria and much of Czechoslovakia. In September of 1939 Germany invaded Poland provoking France and Britain to declare war, marking the commencement of World War II in Europe.
That same month, Barbara enrolled as a freshman at the University of Southern California (SC). SC's cross town rival UCLA was in Westwood and simply too close to home. Vern and Henrietta were already avid SC football fans so they were supportive of their daughter's choice. However, Henrietta confided to Barbara many years later that they had to cash in an insurance policy so they could afford to send her to the more expensive SC. Barbara pledged Pi Beta Phi with twenty five other girls, many of whom would remain lifelong friends, and moved into the sorority house.
She was an English and Speech major and her dream was to continue to act in plays, but the boys were too short. She had a grand time her freshman year; perhaps a tad too much fun. Although she satisfied SC's standards for grades, she and seven other pledge sisters did not meet Pi Phi's and had to move out of the house until they got their grades up.
Barb also met Grover Cleveland Gauntt, Jr. in the spring of her freshman year. Maybe that had something to do with the grades. The story is told in Grover Jr.'s Early Years, but it's worth repeating here.
In the spring of Grover's junior year at UCLA, a fraternity brother, Frank Gehri, woke him up late one Saturday night and shouted "G.G. get up! I went out with this great gal tonight. She's downstairs in my car and I want to introduce you to her. She's a Pi Phi at USC." My dad got up, a little groggy and grumpy, threw on his robe and followed his slightly inebriated pal downstairs. As he approached the car a long legged, gorgeous redhead climbed out. "Grover, I'd like you to meet Barbara Case." My mother loves to tell the story of that first meeting. "I was a little flustered. There was something about him. I told a joke and he didn't laugh; he just looked at me with no expression on his face. I was embarrassed and figured, well, he must not think too much of me."
A few weeks later, Frank took Barbara to a dinner club in Santa Monica and Grover was there with a date at a nearby table. "At some point in the evening I looked over to your Dad's table. He smiled at me and let a pea fall out of his mouth. He called me up a few days later and that's how the whole thing started." Poor Frank. Grover and Barbara dated off and on during his senior year until they had a dust-up over something and broke it off. It would take a while for their relationship to kick back into gear.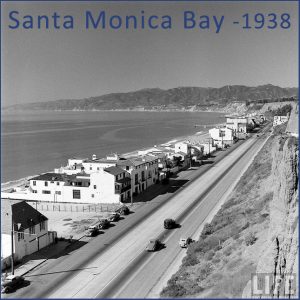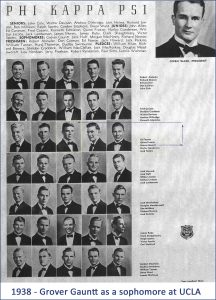 Barbara lived at home her sophomore year and carpooled to school with her friend Virginia—Ginna—Hunter (also on probation) and her father who was the athletic director at SC for over twenty-five years. She also remembers dating an SC football player, Carl Benson, for awhile.
When my mother started her junior year at SC in 1941 and moved back in the sorority house, Vern and Henrietta moved to Washington D.C. for nine months. Most Americans sensed it would not be long before the U.S. entered the War raging in Europe. Vern correctly assessed that D.C. was the central nervous system for getting the country ready for war and awarding contracts for the vast amount of construction work that would need to be done. One of the many ideas he pushed was the construction of cheap modular housing for troops and civilians made of concrete. That never got any traction, but others did. Instead of taking him with them, they enrolled Sandy in the 7th grade at a military boarding school in Los Angeles made only slightly tolerable by the frequent visits by his sister while imprisoned there.
In the early morning of December 7, the Japanese in a surprise air attack inflicted heavy damage to the U.S. Pacific Fleet anchored at Pearl Harbor resulting in massive casualties among U.S. service men and women and civilians. This precipitated President Franklin D. Roosevelt's formal request of Congress for Declarations of War which it made upon Japan on December 8 and Germany and Italy on December 11. All three had already declared war upon the United States a few days before. War had been brought upon the United States and my mother, father, and every other American were now unavoidably and deeply enveloped by it.
Grover, Jr. joined the Army immediately upon graduation in 1941. Six months later the Case and Gauntt families were both in the northern California town of Willits for Christmas and that's where it finally "clicked" between Barbara and Grover. Everything was getting more serious now. There was an urgency and a great sense of awareness, excitement and trepidation. The world was at war and the United States was unprepared. The now became extremely relevant. My father and mother already had good friends killed in battle and there would be so many more. Grover and Barbara wrote each a\other often and tried to see each other whenever they could, sometimes unannounced.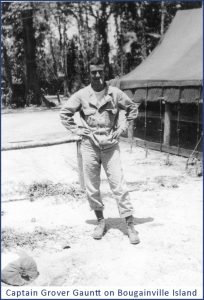 My mother recalled one day in October of 1942 living in the sorority house. One of her sorority sisters called to her upstairs that someone was at the front door for her. It was my father in his full 1st Lieutenant's uniform. When they went out to the porch she saw a caravan of jeeps and trucks loaded with soldiers extending half way down 28th Street, fraternity and sorority row. He said his unit was in route to some place south of Los Angeles for maneuvers and he decided to make a slight detour and drop by, hoping she would be there. My mother's sorority sisters were very impressed.
My mother had a wonderful time at USC with her many close friends. But, as with many other young women at that time, Barbara was compelled to do more. She took extra class loads the next two semesters and graduated in January of 1943, the first winter graduating class at USC. She completed college in a very impressive three and a half years! Barbara may have had a slow start at SC, but she finished strong.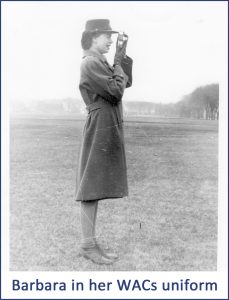 Two months later, Barbara went to the enlistment office at the Pacific Electric Building in downtown Los Angeles and joined the Women's Army Auxiliary Corps (the "WAC"). She received her orders to report to Camp Monticello, Arkansas on April 2, 1943 for basic training. She was twenty one years old. Her mother took her to the Los Angeles Grand Central train station and Henrietta, the rock, dissolved into tears. She cried "Barbara, you have no idea what you are getting yourself into." Looking back, my mother agreed.
After six weeks in Arkansas she went to Des Moines, Iowa for officers' training school. Upon graduation, 2d Lieutenant Case was attached to the recruiting division to enlist other women in the WAC. The fundamental premise of the WAC was women could do many of the jobs being done by men, and for every job a woman took over one more man could be sent to the front lines to fight. Lieutenant Case made lengthy recruiting trips to Washington, Utah, Illinois, Tennessee and Florida and learned many things in the WAC. She became proficient at poker and craps and was trained in the motor pool to drive jeeps and one and a half ton trucks.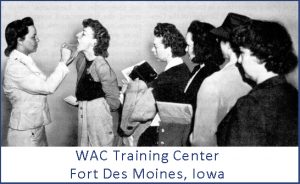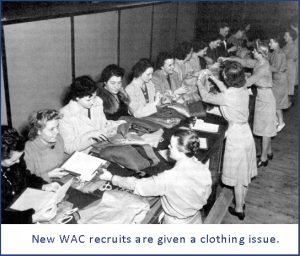 There was also a steady regimen of P.T. (physical training) which she initially found very strenuous and difficult.   My mother has been a heavy smoker since she was fifteen years old. Unfiltered Chesterfield Kings was her brand for many years. In the early 1950s George Fenneman, Groucho Marx's sidekick on his television show "You Bet Your Life," did a T.V. ad that quoted from a recent "medical study" that concluded those who smoked only Chesterfields over a six month period exhibited no ill effects whatsoever to their lungs, nose or throat. "Chesterfields are good for you!" Mr. Fenneman, himself a heavy smoker, died of emphysema, but I don't recall that ever being mentioned in any subsequent Chesterfield ads. Becoming health conscious I suppose, in her late fifties Barb switched to various filtered "light" brands. But for seventy five years, and except for two brief respites, she smoked about two packs every day.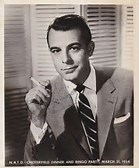 Henrietta loved to tell this story on my mother. In January of 1950, Henrietta was visiting my mother in Seaside Hospital in Long Beach with newborn me. My mother was nursing me and smoking a cigarette.   The nurse came in to check on things and exclaimed "Mrs. Gauntt! You shouldn't be smoking while you are nursing a baby!" My mother with a somewhat perplexed look calmly replied, "Well, I don't see why not. I'm not dropping any ashes on him."
When Barbara was thirty-one and we were living in Rochester, Michigan, her dad made a bet with her: If she quit smoking for six months he'd buy her a new outfit. My mother countered, and once Vern agreed to raise the stakes to a silver tea set she quit. Vern hand-delivered the silver tea set six months later. Barbara lit up as soon as he left.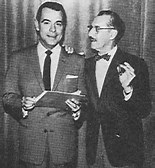 I grew to a full six feet four inches so I guess there wasn't any major damage done. But I must admit to battling most of my life, and for many years unsuccessfully, a craving for nicotine. I suppose living in houses in Michigan and Illinois shuttered tight during the harsh winters where the smoke from two packs of "mild and pleasant to the taste" Chesterfields searched out daily every crack and crevice of everything living or not may have had something to do with that.
A couple of years before she passed, my mother's doctor, who coincidentally happened to be a fraternity brother of mine at USC, suggested she have a chest X Ray. My mother bluntly fired back, "Whatever for? That would be a complete waste of time and money. I already know my lungs are a mess and if there's a "spot" or something serious that shows up I will not quit smoking and will not let anyone operate on me. So what's the point?" And that was the end of that.
There were very few things one should not engage my mother in debate over, and smoking was at the top of that short list. I don't believe there can be any doubt her one vice contributed to keeping her alert and alive. Permit me to present her case. Barb fell in her condominium a couple of days before the 2012 New Year. As I mentioned, her friend Billy called to let us know. She broke her arm badly, was already suffering from pneumonia, and it seemed everything just started to give out.   She needed oxygen to help with her breathing and was compelled to give up the ciggies. She was gone in six months. We like to say, and not completely facetiously, that she died from quitting smoking.      George Fenneman was probably right at least with respect to this audience of one, my mother. "Smoking is good for you!" But I digress.
Henrietta made a visit to Des Moines that summer to be with her daughter on her 22d birthday. This was Barb's first time away from home and her first job. Until then she'd had a pretty easy and comfortable life. Her parents provided her with everything she could possibly want. She was growing up and learning fast. She missed her family, her boyfriend, her previous life and her former conception of what her future would hold. There were many possible endings to this story, the War, and most were not good. For being such a coddled twenty-one year old whose major calamities up to that point included getting kicked out of the sorority house and coming to grips with having a younger brother, one would expect my mother to be paralyzed with fear and self pity. But she had a core of inner-strength that was being plumbed, revealed and explored.
Moreover, there was a collective strength and resolve among the millions of Americans who were acutely aware that if they didn't work together, help one another and fight, the world as they knew it would never be the same. They instinctively locked arms and leaned upon one another. What a powerful and wonderful thing that must have been. When the focus, will and energy of so many human beings are perfectly aligned and synchronized, and all of the oars of this huge boat of purpose are being pulled in the same direction. From an amalgamation such as this, momentous and remarkable things can happen; and as so clearly witnessed in World War II some of them were very good and some of them positively horrific.
My generation has experienced nothing like it. We've had glimpses.
–January 20, 1961, the inauguration of John F. Kennedy as the 35th President and his assassination on November 22, 1963
–May 5, 1961, Alan Shepard is the first American astronaut to be launched into space aboard the Freedom 7 space capsule splashing safely back into the ocean fifteen minutes later
–July 20, 1969, Neil Armstrong and Buzz Aldrin of the Apollo 11 space mission become the first men from our planet to step onto the moon
–September 11, 2001, and the months that followed the terrorist hijackings and crashes of four commercial passenger jet airplanes into the Pentagon, World Trade Center and Shanksville, Pennsylvania.
These events and a few others in my lifetime have brought many Americans together, for awhile, to share and experience a collective joy, wonder, sorrow or anger. But these are dwarfed by World War II and the shear and overwhelming breadth and length of the threat, the destruction, the casualties and the masses of people forever affected by its devastation. No subsequent event has come even close to mobilizing, motivating, energizing, molding and transforming the American people as World War II.  
Captain Grover Gauntt and the 145th Infantry Division shipped out for the South Pacific a couple of days after Christmas 1943, and a month later Barbara was back in Des Moines awaiting orders for her next assignment. She wrote her folks "It's hard to believe that he's really gone, isn't it? Even though I know he wouldn't have been happy any other way, it is still difficult to realize he's finally gone out. I really do miss him this time."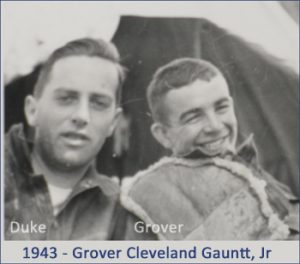 In March she and a couple of her good friends in the WAC were attached to the Signal Corps in Alexandria, Virginia next door to Washington, D.C. where she would spend the next twenty months as an executive personnel officer until the cessation of World War II. She wasn't allowed to tell anyone she worked for the Signal Corps—this is where a lot of the decoding and encoding of enemy and allied top-secret communications took place. This period of my mother's life is well chronicled in the many letters exchanged with her folks and some letters she received from my father many of which my mother kept. I don't think the letters she wrote to Grover, Jr. made it back from the South Pacific.
Barbara wrote of the hard work of a new job, and the excitement of being in Washington, D.C. which was the hub of running the country and the War. At times in her letters she sounds like a little girl, homesick, and a bit overwhelmed by her new surroundings and responsibilities. But she was a young girl—twenty-two years old—and I can hear my daughter Brittany's voice saying the same things at that age after she had moved from San Diego to New York City.
Barb was surrounded by the reality of the War, the mounting casualties and the constant fear that Grover, Jr. was fighting in one of the most dangerous parts of the world. The endless speculation, rumor, and uncertainty of it all must have been nerve racking. In June of 1944 Barbara wrote her folks, "I heard from Grover and everything is much better than its been in months. Maybe he's coming home soon, I don't know, but the whole situation is much better now."
June 6 was D-Day in Europe and the mood in Washington D.C. and throughout America was buoyed by the early news of the Allied successes so far in that operation. On July 7 she wrote her folks again of her optimism the War may soon be over. "Things are beginning to sound very good aren't they? I mean the War of course. I hope its really going to end soon…Karen left tonight for New York and I'm going tomorrow after work and meet her and Jerry Glackner, and then come back with Karen Sunday evening. It will be an inexpensive trip-$5.50 round trip [train] furlough and will stay at Jerry's apartment."
Despite her optimism, the reality was the War with Japan was far from over and my father and his unit had another fifteen months of fighting in some of the most brutal and costly battles in the Solomon Islands and Philippines.
There was a lot going in D.C. during the day and during the night. And my mother, being the people person she was, attractive and an officer, was not one to miss out on some fun. There was no shortage of young officers in D.C. willing to escort my mother and her fellow WACs to dinners and shows. A six foot three Navy lieutenant who was an All American tight end at Cal, Golden Gloves boxer and a "beautiful dancer".   A six foot four Army Captain from San Diego. A Marine Corps Major from somewhere. There seemed to be an abundance of tall guys, unlike her thespian classes at USC.
And there was Ken. In November, Barbara wrote her parents of a lovely night she had on the town with friends in D.C. starting at the Officers Club for drinks and some slot machine play, and then off to the Blue Room for dinner and dancing. "Ken hasn't changed his mind, but I'm not changing mine until I see G.G. [Grover] which might take two years, but I guess I'm young enough to wait awhile."
Barbara spent Christmas of 1944 in Washington D.C. with friends. This was the first Christmas not spent with her family. A couple of weeks later she wrote her parents what she did over the holidays. "Grover (via M.J.) [Mary Jane, his sister] sent me a lovely sterling silver compact which I certainly can use…..I'm not worried about G.G. anymore. I think everything is alright now. He's asked me to wait, and I am as you know only too well. Now we can just keep our fingers crossed. It sounded as though your Christmas was really wonderful. I wish I could have been there. I'll never miss another one if I can possibly help it. I was sorry I couldn't talk to Dad and Sandy too, but they know I love them just the same and I couldn't get a line any sooner. Ken was very nice and I think you'll get a kick out of what he gave me. A bottle of Renoir's My Alibi!, also a dozen red roses, and a carton of cigarettes (his precious Camels) and a box of Kleenex. We had a very nice dinner at the Howells' with Colonel Hayes and his wife."
Ken had also received the "I will wait for him" message, but was clearly not giving up the chase.
By this time Barbara and the rest of America were resigned to the likelihood the War in the Pacific was not going to end soon. I am certainly not in a position of first hand knowledge to expound upon what it must be like to wait for a loved one to come home from war and get one's mind around the fact it may not happen. Everyone knew that the odds for outfits like my father's 145th Infantry Division were 50-50 you would die or be seriously wounded. Add to that the countless others, like my dad, who came back with horrible wounds one couldn't see and went untreated.   And for the men fighting in the South Pacific, their communication was limited to censored letters where you couldn't really say where you were and you most certainly couldn't disclose what you were doing. There were no telephones, no computers, no email, video conferencing, texting or twittering. This made it all the more difficult for those at home because they were kept mostly in the dark.
In my mother's letters to her folks she was almost uniformly upbeat, stiff upper lip and so forth. But I can only imagine the worry and anxiety which must have haunted her every day, hoping she didn't get a telegram or "V gram" from Grover's folks that the War was over for their son and 'the United States is forever grateful for the supreme sacrifice he made for his country.'   Barbara was a "life goes on" person. It was one of her signature qualities, and I will not for one second be critical of her or any other man or woman in a similar position for being a realist and keeping all options open if the "God-for-bid should ever happen," does.   I believe the word for this is "survival." And my mother was first and foremost a survivor.   However, I must admit it is a bit unsettling to think Ken could have been my dad!
In February of 1945 my mother was promoted to First Lieutenant Case. I think it rather amazing both of my parents were officers in the Army. My dad achieved the rank of Major and Battalion Commander. It's not unique, of course, but nonetheless a pretty big deal. My mother was very proud of her service in the WACs and never as much as when we applied for and she qualified for veterans benefits to subsidize the considerable expenses of her assisted living expenses.
On April 12, 1945, President Roosevelt died and Vice President Harry Truman succeeded him to the office. My mother clearly remembers watching FDR's funeral procession down Pennsylvania Avenue in Washington D.C. He had served as President since 1933, having been elected to four consecutive terms, longer than any other. His death added an additional measure of anxiety for the United States and her allies. Would Mr. Truman be up to the task?
Adolf Hitler committed suicide on April 30, 1945 during the Battle for Berlin, and on May 8 the Germans signed its unconditional surrender. The War in Europe was over. On July 30, 1945, the day after her 24th birthday, my mother wrote her mom and dad: "You were so sweet to call yesterday and believe me I wasn't unhappy, just awfully homesick. Golly, if anyone had said to me five years ago, you're going to spend three birthdays in the Army, I would have thought them crazy! It doesn't seem possible, does it? I'm so lucky to have a wonderful Dad, Mother and Brother. I don't know what I'd do without you. Your swell! What I want most is to pack my bags and make my reservation for California and be with all of you."
By this time, Truman had made one of the most difficult decisions any President has ever had to make. He authorized the world's first, and so far only, use of nuclear weapons in an armed conflict. Little Boy and Fat Man, as the bombs were called, were loaded into the B-29 bombers "The Enola Gay" and "Box Car" and dropped on Hiroshima and Nagasaki, Japan on August 6 and 9, respectively. One hundred eighty thousand Japanese, mostly civilians, were instantly killed, and thousands more would later die of burns and radiation poisoning. The War with Japan ended six days later.

In early November Barbara received a "V Gram" from Manila, Philippines, the one she had hoped for, not dreaded. "It's true! Should be home by Christmas. All love, Grover"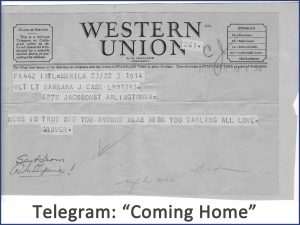 She was released from service a week later after three years nine months of active duty. She got on a train for San Diego, stopping in Chicago to buy a new outfit for her reunion with her man. Barbara was welcomed home by Vern, Henrietta and Sandy. She spent a couple of weeks in Coronado with her family before she and Henrietta drove up to Los Angeles to wait for Grover to get home. They were in each others arms on December 13, 1945, two weeks shy of two years since they had last seen or spoken to one another. My mother had her G.G., a marriage proposal and an engagement ring by Christmas, and my father a "yes" from his best girl. They became Mr. and Mrs. Grover C. Gauntt, Jr. nine weeks later on March 5, 1946 at the First Congregational Church of Los Angeles. They were getting on with their lives, together again at last.